New Online Seminars
Your Professional Development just got easier!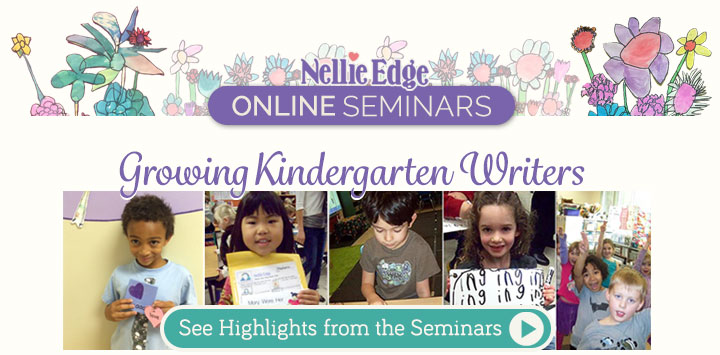 THE FOUNDATION SEMINARS
1. Multisensory ABC Phonics Immersion: Building the Reading Brain
2. Kindergarten-Friendly Handwriting Matters!
3. High-Frequency "Heart Words"
These are practical tools, from real kindergarten classrooms,
you can begin using immediately. Learn more
Watch, study, and review at your own pace. One-time purchase, all updates included.
Includes a $159 of FREE resources organized and ready to use in your classroom. Your toolkit for success!
1-3 Professional Development credits available per seminar with seminar-specific practicum projects. Download more information.
3 Foundation Seminars $59 each
Includes $159 in FREE Resources organized and ready to use in your classroom!
Your Professional Development just got easier!
Nellie Edge Seminars and Workshops
Highlights from the following will be featured
in our Online Seminars.

Positive Discipline in Kindergarten:

Children Can Choose to Refocus and Change Their Behavior!
Good behavior can and must be taught: This is absolutely the hardest part of teaching to get right!
With Julia Barto and Nellie Edge
Loved it! Julia is amazing!
Give unconditional positive regard… Believe they will behave… Teach children to work hard and to be kind!
Caring is the key to conscious, positive discipline: "Kids don't care how much you know…unless they know how much you care." –Madeline Hunter
Consider: What are your philosophical assumptions about discipline?
How we greet children first thing in the morning and send them out the door at the day's end builds community.
Eliminate multiple warnings and repeated requests: Ask once and get the behavior you want.
Meet puppets that teach class management!
Raise your behavior expectations!
Transform everyday discipline issues into teaching moments.
Use American Sign Language (ASL) to calmly and quietly refocus behavior.
Learn English/Spanish greeting and farewell songs and rituals that build community, teach kindness and literacy skills.
Teach with passion: Manage with compassion!
Very helpful and timely. I really appreciated the refocus procedure!
About Julia Barto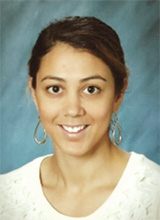 Julia Barto is a Title 1 kindergarten teacher in Beaverton, Oregon. She believes that for students to be truly productive and engaged, a classroom environment must exist wherein students like their teacher, and think their teacher likes them. We know from research, the most effective educators have healthy, positive teacher-student relationships. Madeline Hunter summed it up best saying, "Kids don't care how much you know, until they know how much you care." Teachers have to continually communicate to their students that they care, but even with a great student- teacher relationship, she knows student challenges are to be expected.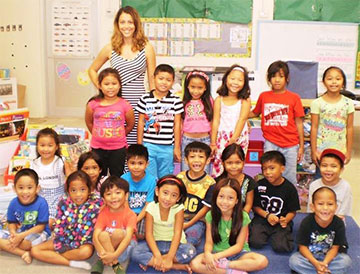 She believes although we cannot change the factors that cause students to come to us with misbehavior, we can address it and seek to change it. We can help change willful misbehavior through care, consistency, and the systematic teaching of rules, routines, and expectations. Julia teaches you how to intervene early in the cycle of misbehavior to protect your instructional time and energy. She understands teaching is the hardest job in America, and educators are not benefiting from more theoretical professional development.
This training will motivate, renew, inspire, and re-energize educators to continue working hard for their students, and provide them the satisfaction of seeing a nurturing, disciplined, high-achieving classroom.
About Nellie Edge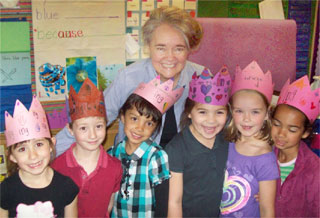 Nellie Edge is a kindergarten teacher-researcher, literacy coach, nationally recognized early literacy presenter, folk musician, and recording artist. While teaching in a bilingual kindergarten in Albuquerque, New Mexico, she discovered the power of developing language and literacy skills through traditional Spanish and English folk songs. Her desire to make learning to read a successful and joyful journey for all children led to the publication of her Nellie Edge Read and Sing Big Books™. Nellie Edge's commitment to children and their teachers is evident in her beautiful, highly regarded Excellence in Kindergarten and Early Literacy website, Joyful Pathways blog, and professional resources.
Nellie Edge's literacy seminars and online resources provide models of meaning-centered instruction within a joyful and rigorous community of learners.  She skillfully articulates the research base and our wisdom of practice with multisensory and engaging strategies that build reading independence and foster positive attitudes about learning. Nellie Edge seminars and keynote presentations have inspired thousands of educators nationwide to celebrate language and accelerate literacy by taking advantage of how the young child's brain learns best.
---
Kindergarten Writing and the Common Core Summer Workshop:
Be Ready for the First Week of Full-Day Kindergarten!
Presented by Nellie Edge and Colleagues
Explore Joyful and Proven Pathways to Narrative, Opinion,
and Information Writing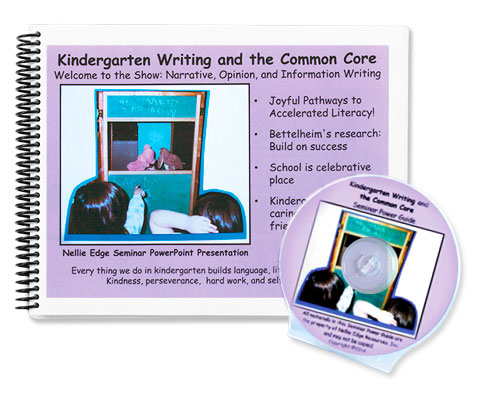 "…It takes the scare out of the Common Core"
How do we differentiate instruction to simultaneously challenge and support diverse learners within the same kindergarten? How do we teach more intentionally, systematically, and create joyful pathways to the Common Core Standards? Authentic, meaning-centered literacy is the answer.
I love that you connected everything that is so important in the kindergarten to Common Core.
The shared in this institute may be used in tandem with any writing workshop model to dramatically accelerate literacy and to develop kindergartners who take pride in doing quality narrative, opinion, and information writing.
In two days you'll learn:
What kindergarten writing standards look like and how to scaffold success for ALL learners.
How to talk to young writers and why ALL learners deserve our highest expectation.
Kindergarten-Friendly Handwriting strategies—and how they help build the reading and writing brain!
Multisensory ABC and Phonics Immersion strategies that dramatically accelerate learning.
Fluency-building strategies with high-frequency "heart words."
How to organize and introduce favorite Independent Writing Center Totes.
Essential principles of the Writing/Thinking Workshop model: Imagine, plan, rehearse, create, write, and reread.
Strategies for teaching children to make three kinds of "Really Cool Books." (You will have samples of these books in your gift folder.)
Key principles to organizing writing workshop folders, building Science Notebooks, and implementing Weekend News Journals.
How to publish children's books and honor kindergarten writers: from impromptu celebrations to "sitting in the author's chair!"
Proven strategies for turning kindergartners into researchers who do "really big work."
Practical and engaging ways to involve Parents as Partners in providing drawing and writing activities at home.
Authentic assessment practices that inform instruction!
See beautiful photo essay: Our 10 Highest-Impact Kindergarten Writing Practices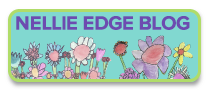 I love how all of the information is current and relevant to today's students and the standards they need to meet.
See evaluations from the Portland Summer Seminar 2014
Best I've been to in 35 years!
See evaluations from Boston Seminar
You put the fun back into teaching and learning.
See evaluations from California Seminar
This Kindergarten Writing Workshop Includes:
On the first day of your workshop, you will receive the Kindergarten Writing and the Common Core PowerPoint presentation book and CD (value $99) and gift folder (value $15). On Day Two, you will receive the newly revised Writing to Read in Kindergarten and a set of writing templates (value $39).
* Please bring several drawing/writing samples from your students for dialog.*
Highlighted at the workshop is our complete writing program (sold separately), Kindergarten Writing and the Common Core: Joyful Pathways to Accelerated Literacy. This complete program is available at our bookstore. When you order it online, you will receive: the detailed writing manual, CD, and 250 templates.
---
Excellence in Kindergarten Literacy: High Expectations and Proven Strategies that Honor Childhood!
A practical "in kindergarten" workshop with Katie Nelson and Nellie Edge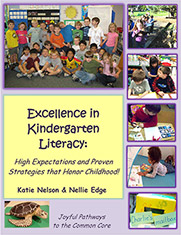 Katie Nelson's playful and engaging approach to literacy reflects her deep, knowledge of children, her love of music and language, and her understanding of how research supports a meaning-centered and systematic approach to literacy. With great wisdom and delight, Katie and Nellie will share how to organize the environment and implement A Comprehensive Literacy Model.
In just one day you'll learn how to:
Incorporate "Best Practices": Name Tickets, Poetry "I Can Read" Folders, Kid Writing, "The Daily 4", and Literacy Play Centers
Use powerful ABC and Phonics Immersion Strategies with Sign Language: Sing, Sign and Read!
Set up independent writing and word work centers that differentiate learning.
Engage children in memorizing, reciting, and performing songs, poems, and rhymes. Parents love to see their children perform.
Creatively engage children with "Just Right: I Can Read" books to build reading motivation, independence, and stamina.
Infuse literature, poetry, music, drama, and American Sign Language throughout the curriculum.
Multiply your teaching effectiveness with an organized, supportive "Parents as Partners" Program!
Use positive discipline and "choice" to develop the "habits of mind" for success in school–and success in life. Understand why "emotional literacy" matters.
Use playful, poetic transition activities to take advantage of every teaching moment.
Additional Resources and Information
---
Art-Science-Literacy and the Kindergarten Child
A Saturday Kindergarten Workshop
Presented by Laura Flocker with Nellie Edge facilitating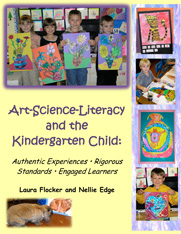 Laura Flocker, a master kindergarten teacher with a background in Reading Recovery® will share her incredible insights into developing a community of kindergartners who see and express themselves as artists and writers from the first days of school. Learn how to organize the art/literacy classroom, discover practical art techniques and the best of art resource materials. Be inspired by Laura's classroom, which is alive with animals, growing things, science experiments, puppet plays, curious minds and real-life learning experiences.
In just one day you'll learn how to:
How to introduce basic art materials to maximize instruction and minimize mess
A year-long guide for teaching and integrating art across the curriculum
Teaching children to see like an artist: skills that transfer to science, math, literacy and life
Guided art techniques that develop confidence, drawing ability and visual literacy skills
Exercises to develop ABC and writing fluency
Deep science explorations from nocturnal animals to birds
A practical look at how the educational arts enhance the Common Core
Our Uniquely Qualified Presenter, Laura Flocker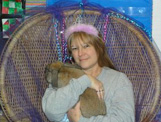 Laura Flocker has pursued the artistry of teaching excellence for twenty-nine years. For the past thirteen years, her passion for beginning literacy has focused her energy on kindergarten. She delights in weaving science and art instruction into the curriculum because those subjects allow her to teach students to think, wonder, create, experiment, and play.
Laura Flocker's experience as an English teacher, her graduate degree in educational administration, and her ongoing professional development as a Reading Recovery® teacher are evident in her keen insight into student learning. Laura's deep connection to nature, her love of animals, and her passion for the arts infuses everything she teaches. She puts children in charge of their own literate lives as she teaches them about thinking, making choices, and expressing their unique ideas through the arts. Laura's award-winning website reflects her commitment to both high levels of academic achievement and joy experienced by the children fortunate enough to spend a year with Laura.
---
Literacy Manual and CD currently only available with workshop.
Writing to Read in Kindergarten: Growing Engaged and Purposeful Writers Through the Lens of the Common Core State Standards
Presented by award-winning kindergarten teacher Julie Lay, NBCT
Discover why the "Kid Writing" approach is such a powerful way to systematically develop phonics skills through journal writing. Use music, art, sign language, and dance for brain-friendly learning across the curriculum.
In just one day you will:
Begin the year with "Kid Writing" and book making
Use powerful ABC and phonics immersion strategies
Teach high-frequency "heart words"—their way
Make interactive word walls
Teach handwriting effectively
Use ongoing authentic assessment
Additional Resources and Information
---
Begin the Year with "Best Practices" in Joyful Accelerated Kindergarten and Early Literacy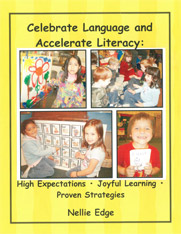 Presented by Nellie Edge
Content from this manual will be available as a series of Nellie Edge Online Seminars.
What are the most brain-friendly and engaging literacy strategies we can use to create a joyful and challenging kindergarten? Explore exemplary literacy instruction with Nellie Edge as she inspires you to build the oral language and literacy foundations—honoring research—and honoring childhood.
In just one joyful day, you will:
Learn powerful multi sensory ABC and phonics immersion and high-frequency "heart word" strategies—see amazing results.
Build reading stamina and independence with quality literature and "Just Right: I Can Read" Books.
Engage "Parents as Partners": Simple and practical ways to dramatically multiply your teaching effectiveness.
Develop differentiated literacy work centers that support and challenge all learners.
Begin and end the day with joyful learning rituals and celebrations—make every moment count.
Additional Resources and Information
---
Parents as Partners in Kindergarten Literacy: Family Connections that Multiply Our Teaching Effectiveness
Presented by Nellie Edge
Content from this manual will be available as a series of Nellie Edge Online Seminars.
Create a supportive "Parents as Partners" program with easy-to-implement strategies that will make a powerful difference in each child's language and literacy development, social skills and love of learning.
This engaging and practical seminar includes:
Build Respectful and Supportive Parent Connections that will Enhance Every Part of the Kindergarten Experience
Welcome Children and Their Families into a Joyful Language-Rich Classroom
Support Parents as Partners in Providing Name Writing Practice and ABC and Phonics Immersion Strategies
Learn How to Get More Parent Volunteers into the Classroom and How to Use Their Skills More Effectively
Establish a Nightly Reading-At-Home Program
Create Memorable Parent Performances and School Celebrations that Children and Families Delight in
Learn Proven Strategies for Successful Kindergarten Registration, Family Literacy Evening, and Literacy and Art Gifts that Families Love
"We have a covenant that says we jointly share responsibility for teaching your child."
—Ernest Boyer
---
The Magic of Signing Songs: Enhancing All Children's Language, Literacy, Engagement, and Joy! (includes instructional DVD of all songs)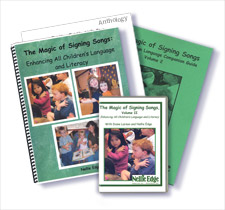 Purchase literacy manual at our Online Bookstore
Presented by Nellie Edge and Diane Larson
Take advantage of how the brain learns best! Discover the powerful multi sensory tool of fingerspelling and signing songs to accelerate literacy skills for ALL children! Delight the hearts of parents and administrators with memorable children's performances, motivated readers, and higher test scores! Explore joyful accelerated literacy strategies that you can immediately use in your classroom. No previous Sign Language experience needed.
In just one day you will experience:
The easiest and most joyful way to teach ABC and Phonics skills
How signing songs greatly influences oral language fluency and
reading motivation
Best practices for teaching high-frequency "heart words"
Delightful songs that teach vocabulary and develop self-regulation
Using Sign Language for class management and to keep children engaged and
focused
Creating memorable children's performances that parents love
Songs Include:
ABC Phonics: Sing, Sign, and Read!
The More We Get Together (with variations)
Pledge of Allegiance (musical performance version)
Hola Mis Amigos/Hello My Friend (Spanish and English Greeting and Farewell Songs)
L-O-V-E Spells Love and M-O-M Spells Mom




What a Wonderful World
This Land is Your Land
America the Beautiful
See Me Beautiful
A delightful collection of high-frequency spelling word chants
Helpful signs for class management
Additional Information
---
Favorite New Books and How To Use Them for Literacy and Delight in Kindergarten!
with author and storyteller, Nellie Edge
WA Clock Hours and Professional Development Credits Available
Get acquainted with some of the books we believe all children deserve to have as friends. These are the books that bring a smile and often a chorus of "Read it again!" They are the books that build a love of reading, the books worthy of "grand conversations" with children. These books also bring a contented sigh and remind us again that "literature is life, and life is literature" as we celebrate our love of sharing wonderful books with children.
In just one joyful day, you will:
Get to Know Kindergarten Teachers' Choice: Best Book of 2011, 2012 and 2013 and other Favorite "Must Have" Books for the Kindergarten Library (Your new resource book contains many annotated lists!)
Explore quality information books for science explorations
Engage Children Imaginatively in Real Books: Use "Grand Conversations," drama, movement, and mime to build comprehension skills and vocabulary
Build a Reading-at-Home Program to Support Young Readers and create a Book Buddies Program of shared memories between home and school
Make your Storybook Reading a Magical Time: Learn simple, practical, playful tips from master kindergarten storytellers (Several guest kindergarten storytellers will join us.)
---
Other Nellie Edge Seminars: Small Saturday Workshops in Exemplary Kindergartens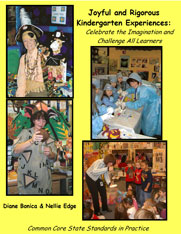 Purchase literacy manual at our Online Bookstore
Joyful and Rigorous Kindergarten Experiences: Celebrate the Imagination and Challenge All Learners
A Saturday Kindergarten Workshop
Presented by Diane Bonica with Nellie Edge
Welcome to a Kindergarten That Meets
High Common Core State Standards…
Discover a treasure trove of meaningful and creative curriculum ideas in Diane Bonica's exemplary, child-centered kindergarten. You will be welcomed into "The Chicka-Boom Classroom" complete with a menagerie of giraffes, and a high level of science, math and literacy engagement. Discover how to truly honor childhood and challenge children to think deeply and love learning. See high Common Core Standards in practice!
This all-day, "in-kindergarten" workshop features:

Fascinating science explorations that take children into the real world
Playful and poetic transition activities
How to keep reading meaningful and joyful and still raise the DIBELS scores
Diane's original songs and rhymes: teach new vocabulary for every concept from metamorphosis to hibernation
Rituals, traditions, and celebrations that delight the hearts of children and their families
Beautiful full-color literacy manual, anthology set, and little book masters
---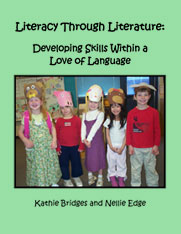 Spend a Saturday studying in real kindergarten classrooms with some of Oregon's most accomplished teachers. The following workshops have inspired rave reviews from Northwest educators. Please email info@nellieedge.com if your district or kindergarten support cadre is interested in attending or co-sponsoring any of the following joyful accelerated literacy trainings. Each workshop comes with a full-color comprehensive literacy manual honoring the work of an accomplished teacher.
Literacy through Literature, Dance, and Song: Developing Skills Within a Love of Language
A Saturday Kindergarten Workshop
Presented by Kathie Bridges with Nellie Edge facilitating
How do we develop a classroom of kindergartners who not only learn to read and write—but choose to read and write? How do we honor the need for socio-dramatic play—and the need for a rigorous literacy focus in a half-day kindergarten? Kathie Bridges' comprehensive and engaging approach to literacy reflects her deep knowledge of children, her love of language, and a systematic, differentiated approach to literacy. With great skill, wisdom, and delight, Kathie demonstrates how to raise the literacy standards and still keep kindergarten a "child's garden."
Includes:
With Happy Hearts We Dance and Sing
Bringing Folk Tales and Literature Alive
Enhancing Small Muscle Development and Handwriting Skills
How to Develop Responsible Learners from Day One
Memorable Parent Performances
"Parents as Partners" in Maximizing Literacy
---
Joyful Learning in a Child's Garden: Celebrating Language and Accelerating Literacy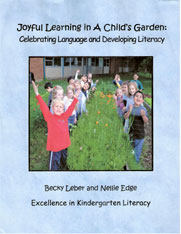 A Saturday Kindergarten Workshop
Presented by Becky Leber and Nellie Edge

How do we raise the literacy standards and still keep kindergarten a "child's garden?" How do we honor the need for socio-dramatic play — and the need for rigorous literacy skills instruction with "at-risk" and English language learners in an all-day kindergarten? Becky Leber's balanced and engaging approach to literacy reflects her deep, deep knowledge of children, her love of language, and her understanding of how to support kinders with a meaning-centered, systematic approach to literacy. With great wisdom, patience, and delight, Becky works with the children who need her most.
Workshop includes:
Joyful Accelerated Literacy: Multi sensory ABC and Phonics Immersion
Dramatizing and Reading Mother Goose Rhymes
Building Reading Stamina with "Just Right" Books
How to Engage Children in Memorizing, Reciting, and Performing Songs, Poems and Rhymes
Writing Across an Arts-Rich Curriculum
This Saturday workshop in Becky's kindergarten classroom in Milwaukie, Oregon is limited to 20 teachers and may fill quickly.
---
Kindergarten: A Celebration of the Arts With Happy Hearts We Dance and Sing
Presented by Joanie Cutler and Nellie Edge
Professional Development Credits and Washington Clock Hours Available
How do we celebrate the arts, honor childhood, and connect young children with the natural world outside the classroom? How do we nurture a love of learning in children and their families? Come and meet Joanie Cutler, who has been a mentor teacher to many of us. With her love of music, poetry, art and literature she has created a beautiful kindergarten model that is infused with the arts; nurturing creativity and literacy. When Froebel described kindergarten as a "child's garden," we believe he had a teacher like Joanie Cutler — with her gentle wisdom and uniquely creative teaching — in mind. The beautiful, full-color handbook is only available to workshop participants.
Workshop includes:
With Happy Hearts we Dance and Sing
Exploring the Rhymes and Images of Mother Goose
How to Incorporate Literature and Myths into a Study of the Stars and the Cycles of Nature
Creating a Kindergarten of Bird Watchers, Star Gazers, Plant Explorers, Rock Collectors and Insect Lovers
Using Art, Music, Drama and Sign Language to Enhance Literacy
Involving Parents in the Kindergarten Experience