Nellie Edge Excellence in Kindergarten and
Early Literacy Award Sites - 2013

Go directly to the learning themes that make these classrooms so memorable.
Diane Bonica's Kindergarten Welcome to Oregon's Chicka-Boom Room, complete with a menagerie of giraffes and The Whisper Room. Scroll down to the end of her new home page and check out all of the delightful video clips of joyful learning, starting with "Winter Weather" and "Skating Fun."
---
Peek inside Isabell's awesome kindergarten! This is just what you'd expect from the co-author of the book "Kid Writing: A Systematic Approach to Phonics, Journals, and Writing Workshops." See art and writing displays and don't miss the "Kid Writing Wall of Fame."
---
This National Board Certified teacher is one of the wise voices on the Mentor Kindergarten Teachers Chatboard. We read everything Jacque posts and highly recommend all of the well-written documents on her web page. Start with What do I say if a Child says... and Homework Guidelines.
---
We return again and again to this professional development site from the authors of The Daily 5 (It is well worth the registration fee!). We absolutely love watching the video clips featuring kindergarten teacher Joan Moser. See Troubleshooting Video and learn about this powerful literacy framework.
---
This former Oregon Reading Recovery® teacher brings her passion for art and science into an all-day kindergarten program. Take a look at January Science and Crystals and Rocks. We love studying with this master teacher and coauthor of Art-Science-Literacy and the Kindergarten Child.
---

Honorary Kindergarten Literacy Awards: We Love These Sites!
We value these next sites so much we have created this honorary Excellence in Kindergarten Literacy Award just for them.
California Kindergarten Association The California Kindergarten Association continues to provide high-caliber professional development and valuable resources for preK-1 educators in California and across the country. Check out their art resources Annual Art Exhibit. Their annual conference in January is worth a trip across the country.
---
Choice Literacy and The Big Fresh
Just in case you haven't discovered this concise and thoughtful free weekly e-newsletter (The Big Fresh) for K-12 literacy leaders from the Choice Literacy site, you are in for a treat. Brenda Powers, editor, provides weekly literacy support and personal insights that make one smile and ponder. She simply has a wondrous way with words and the heart of a kindergarten teacher. Subscribe today and enjoy!
---
Edutopia.org
Edutopia is dedicated to transforming the teaching and learning process by helping educators implement strategies that empower students for deeper learning. See the videos: Ken Robinson on the Power of the Imaginative Mind, Music and Dance Drive Academic Achievement and Howard Gardner on Multiple Intelligences.
---
Kinder by Kim
Kim is a master teacher with an awesome and easy-to-use site, great photos, and detailed monthly photo essays documenting art, playfulness, authentic literacy, and meaningful thematic studies! With Jazzy Journals, Crafty Quilts, and Teaching Tips, this "writing-to-read" and literature-rich classroom is a must see.
---
Mentor kindergarten teacher chatboard
We encourage everyone to visit this chatboard! Many wise National Board Certified kindergarten teachers, such as Jacque Verrall, Julie Lay a.k.a. "Hedgie Haven", and "KinderJane" post on this board. You can listen in to topics of interest, or direct questions to these amazing teachers from across the country who generously support each other with teaching tips and thoughtful dialog.
---
Mrs. Bonthuis' Kindergarten Class
Angie Bonthuis is a National Board Certified Teacher, and her professionalism is evident! A peek into her room shows the Giving Tree, dramatic play center, and many creative uses for pocket charts. See parent information "First Day Fears". A 2007 Literacy Award Recipient.
---
Mr. Kindergarten, Dan Gurney
Mr. Kindergarten, teacher Dan Gurney from California, understands how to build a community of learners and nurture emotional intelligence. We enjoy reading his interesting blogs. Meet his puppet Popular Guy and check out his children's Important Book.
---
Mrs. Pohlmeyer's Kindergarten
We absolutely love Traci Pohlmeyer's engaging kindergarten site. Take a look at the learning centers. Scroll down for great photos of actual art/science/literacy connections: penguin themes and bat projects. Traci is no longer keeping this site active so we are grateful for the archived links. You'll be automatically redirected...it's well worth the short wait!
---
Michigan State University ASL (American Sign Language) Browser
To continue learning American Sign Language, what would we do without this awesome site that features live video clips and descriptions of ASL words from A-Z? Use it in the classroom and learn right along with your children. Research strongly supports integrating American Sign Language into the early literacy curriculum. To practice management signs, start with our favorite "Lineup!" and "Focus."
---
Mowillems.com
We love everything Mo Willems—especially the Elephant and Piggie books which have become a part of our kindergarten reading curriculum. See Mo Willems Stuff-Elephant and Piggie for delightful posters, bookmarks, and invitations to read this well-loved collection of books.
---
Readingandwritingproject.com
The Reading and Writing Project, founded and directed by Lucy Calkins at The Teachers College at Columbia University, continues their mission to help young people become avid and skilled readers, writers, and inquirers. Check out the "kindergarten classroom charts" and the "kindergarten writing samples."
---
Readwritethink.org
At ReadWriteThink, their mission is to provide educators, parents, and afterschool professionals with access to the highest quality practices in reading and language arts instruction by offering the very best in free materials. Check out their Parent & After School Resources.
---
Regieroutman.org
Regie Routman's inspirational and practical work in exemplary writing and reading instruction has informed my vision of excellence in kindergarten literacy for over three decades. Her voice continues to be a transforming force in education. We wish all educators could read and reflect on her latest book, "Literacy and Learning Lessons From a Longtime Teacher" and participate in "Regie Routman in Residence" professional development."
---
The Responsive Classroom approach
The Responsive Classroom approach is a widely used, research- and evidence-based approach to elementary education that increases academic achievement, decreases problem behaviors, improves social skills, and leads to more high-quality instruction. See video: What is Responsive Classroom approach.
---
SmarterBalanced.org
Smarter Balanced Assessment Consortium is a state-led consortium developing assessments aligned to the Common Core State Standards in English language arts/literacy and mathematics that are designed to help prepare all students to graduate high school college- and career-ready.
---
Teachingchannel.org
The Teaching Channel has great teaching, inspiring classrooms, support for the Common Core Standards, and outstanding videos. We think you will especially enjoy Animal Patterns: Integrating Science, Math & Art and Silent Signals in the Math Classroom.
---
Nellie Edge Excellence in Kindergarten and Early Literacy
This arts-rich site provides an inspiring look at "excellence" with beautiful photos of children engaged in joyful accelerated literacy. You'll find a wealth of free resources including over 200 poetry anthology pages, Read and Sing "Little Books", video clips featuring master kindergarten teachers, and beautiful full-color e-Books. It's all designed to help you celebrate language and honor childhood.
---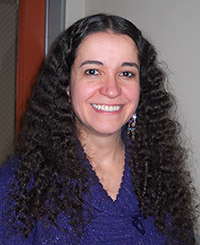 Winter Curry
Special Recommendations
I asked my esteemed kindergarten colleague, Winter Curry, to add another section to our list of favorite websites. Winter highly recommends the following excellent sites which incorporate technology into today's kindergarten classroom.
Ask A Tech Teacher: Maintained by Jacqui Murray, a technology teacher of fifteen years, Ask a Tech Teacher is a wealth of technology related resources. The site includes links to amazing websites, apps, and lesson plans. Murray has compiled over 700 articles that explore teaching technology in our modern day classrooms. We especially love her Six Kindergarten Keyboard Basics .
Auntie Prune's Best Websites for Kids: If you have a Smartboard in your classroom or you like to provide links to parents via a classroom website, this list will be an indispensible resource. We are especially impressed to see websites listed that help little hands with "Computer Mouse Dexterity" (Scroll down the page about halfway to see these sites: listed after "Memory" and before "Nutrition").
Best Apps for Kids: Are you integrating iPads into your classroom? The trickiest piece of integrating technology into the classroom is often at the outset. Getting started can seem more than a little overwhelming. Save some time and energy by checking out this website. With its comprehensive listing of apps (Writing Apps for Kids) and many ways to sort and search, you'll be downloading happily in no time.
Donors Choose: In a time of budget cuts, we are all looking for ways to raise money for our classrooms. This online charity website simplifies the process by allowing you to write a proposal and then post your needs on the Donors Choose website. You can easily link your project request to your own classroom website or send it via email to interested donors. Donors can pay whatever amount works for them. Once your project is funded, Donors Choose will send you the needed materials and also help you to follow up with thank you cards and pictures. It's a little like boosting up your Giving Tree with a technological boost!
Kelly's Kindergarten: Although Kelly has moved to teaching third grade, she continues to maintain this incredibly useful website for kindergarten. Check out her wonderful resources for dramatic play and be sure to look into her Dollar Store Delights. Kelly includes many free resources and plenty of ready-made labels and signs for organizing. She also includes directions for making your own labels and signs.
Mrs. Gagne's Kindergarten: Mrs. Gagne has spent 15 years in kindergarten and her passion is reflected in her website. We love the simplicity and usefulness of her site. The "Teachers" section is full of free resources that are ready to implement in your classroom. Be sure to check out her class book ideas. There are samples and templates ready to go.
Mrs. Jump's Kindergarten: Deanna Jump has broken records with her sales on Teachers Pay Teachers. She also maintains a spectacular website and blog. She has created organizational tips for posting Common Core Standards (so helpful!) and provides lots of classroom pictures.
Mrs. Wills' Kindergarten: Deedee Wills maintains a superb blog with plenty of links to other excellent kindergarten blogs. If you're interested in blogging yourself be sure to spend some time exploring. We especially love her About Me section.
Teachers Pay Teachers: This open marketplace for teachers continues to grow in popularity. Lessons and resources abound, written by teachers for other teachers. Many items are free. Sign up for the teacher newsletter and receive frequent links to top sellers and top ranking free items. Teachers Pay Teachers has opened up the world for those educators who love to share their ideas.

We invite you to follow us, comment on things you like, and re-pin your favorites!
WInter Curry writes, "There are so many wonderful boards to follow on Pinterest. (Warning: Browsing on Pinterest may lead to hours slipping away and too many great teaching ideas to implement into a single program!) Here's a current list of our favorites in Kindergarten:"
---
Our Other Favorite Early Literacy Sites: Engaging Curriculum Resources
Anne LaBoon's Kindergarten Camp: This lovely site is filled with poetry and thoughtful teaching quotes. See first day celebration photos and Anne LaBoon's extensive kindergarten Parent Handbook A-Z.
Calico Cookie Kindergarten: See Terry Tunkels Valentine's Day themes for teachers and the snowy day art in this language-rich kindergarten. Though this website is in transition, the photo archives reflect a wise and playful teacher who honors childhood. Terry is a past recipient of our literacy award.
Ms. Cox's PreKinders: You could spend all day in Karen's beautiful Reggio Emelia-inspired classroom and outstanding website. Notice the aesthetic details and use of natural objects in the block center. Don't miss the science center ideas, documentation panels, class books and thematic classical music ideas!
Green Gables Kindergarten: Martha Shehan has created an attractive site that parents are sure to appreciate and teachers will find useful. Be sure to check out her ongoing math curriculum—celebrations with "Zero the Hero", internet projects with traveling buddies, and enjoy her monthly themes.
Hubbard's Cupboard: Web mistress Michelle, former kindergarten teacher (now a stay-at-home mom), is keeping this helpful site current. See her monthly family involvement resources, "The Tail of the Kite". Also check out the great free printable sight word books for emergent readers. (Scroll way down!)
Kelly Bear: Leah Davies generously shares some excellent articles for parents and teachers. See "Too much violence on TV? What can you do?" and "Emotional Intelligence: An Essential Component to Education." Thank you Leah!
Kidscount 1234, Shari Sloane: This delightful teacher and well-loved national consultant shares a wealth of resources for joyful kindergarten literacy. Don't miss "photos of my classroom," "literacy centers," and "dramatic play centers." (You must use their site navigation to access interior pages.)
Kindergartencrayons.blogspot.com: Fran Kramer has been teaching kindergarten for 25 years and it shows. This playful, award winning blogger has a wealth of resources to share. Scroll down and see her huge list of blog topics A-Z.
Kindergarten-lessons.com: The goal of kindergarten teacher Patricia Bentham's delightful and informative site is to help teachers make their classrooms a place of exploration, problem solving, and creative thought processes. We especially enjoy exploring Environmental Science, Science Centers, and Show and Tell – a springboard for math and science education.
Kindergartenkindergarten.com: Kathryn is a kindergarten teacher from Texas who loves to learn and share new resources. Enjoy her documentation of Science Notebooks.
Kinderteacher.com Linda Critchell is a retired kindergarten teacher, whose joyful site reflects her love of kindergarten and her special passion for integrating curriculum with creative craft projects. The helpful site map makes it easy to navigate her wealth of teaching ideas. Start with the first day of school, and gingerbread man.
Kinder Themes: Mrs. Fischer's Kinder Themes reflects 18 years of teaching kindergarten and first grade in Missouri. We get to learn about her favorite poems and creative curriculum ideas. Check out her apples unit and tips for teachers. We also appreciate her helpful collection of children's literature linked thematically.
Mrs. Jackson's Class: Here is a great resource for almost every imaginable theme from A to Z! Don't miss best of the bats and butterflies.
Mrs. Jones' free printable books: Wow! Here are up-to-date links to hundreds of free printable emergent reader and leveled books on the internet! This is such a valuable resource.
Mrs. Keenan's Kindergarten Website: We love this kindergarten blog and the awesome fitness and literacy project exemplified in the photo stories: Kindergartners measured their steps with pedometers to collectively walk 875 miles (from New York to Tennessee) for an imaginative journey—Wow! What a way to teach life fitness skills.
Mrs. Levin's Pre-Kindergarten: Vanessa's high expectations join hands with joyful, appropriate practices in this exemplary ELL program. See Developmental Center Management.
Mrs. Meacham's Kindergarten: Check out the name games on Jessica Meacham's first grade website and the emergent readers for holidays and themes (Start with Valentines Day).
Mrs. Mikesell's Classroom: This very professional and organized site has helpful teaching strategies. Don't miss the literacy center ideas and see her advice on building a website for extra income. Consider signing up for her free monthly newsletter.
Mrs. Reber's Kindergarten: Mrs. Reber's kindergarten-2nd grade physical support classroom is one happy and authentic learning environment. Check out the patriot's store. We love the great school motto: Our purpose…with passion…from love…expecting excellence…all children deserve joyful and meaning-centered learning.
National Kindergarten Alliance: Our National Kindergarten Alliance is a dedicated group of professionals who care about best practices for all young children and president Liz Blek has done a great job with this updated NKA website. Add your voice to preserving kindergarten as a "child's garden."
Teaching Heart: The best way to navigate this mega site is to start with what's new. Check out the mini offices. The bear unit is one example of her wonderful detailed units.
The K Crew: Don't miss these literacy centers – especially the drama center – used for children to build projects as a response to literature. See buzz books, ideas for morning messages. These kindergarten teachers embrace a balanced approach to literacy and joyful teaching strategies with clear objectives for Texas Essential Knowledge and Skills.
The Virtual Vine: Cindy has been a special education teacher for 23 years. You will find a long vine of detailed activities, themes, favorite children's books, and a wealth of literacy ideas for preK to second grade. See Literacy Connections (under work stations) Book Box Station and use of Pocket Charts.
---
For the Love of Children's Literature
Swimming in Literary Soup
Just One More Book!
Peggy Sharp's TeachingBooks.net
American Library Association
---
Professional Resources
AIMS (Activities Integrating Math and Science)
Bureau of Education and Research
California Kindergarten Association
Choice Literacy
Early Childhood: The Professional Resource
Heinemann Publishers
International Reading Association
Kinder Lit
Lakeshore Curriculum
Mind Matters—Pat Wolfe
Mondo Publishing
National Association for the Education of Young Children
National Board of Professional Teaching Standards
National Council of Teachers of English
Northwest Regional Educational Laboratory
OAEYC (Oregon Association for the Education of Young Children)
ORA (Oregon Reading Association)
Oregon State Department of Education
Reading Recovery® Council
Responsive Classroom
Scholastic
Sign 2 Me
Staff Development Education
Stenhouse Publishers
The Dana Alliance for Brain Initiatives
Author Sites
Jan Brett
Eric Carle
Kevin Henkes
Mem Fox
Robert Munsch
Rosemary Wells
Mo Willems
Jane Yolen
Music is Magic in Developing Literacy
Charlotte Diamond
Dr. Jean Feldman
Jack Hartman
Heidi Songs
Red Grammer
Tom Hunter—Song Growing Company